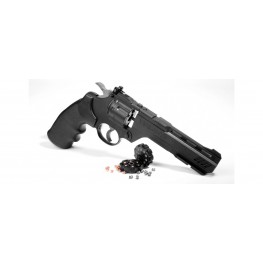 This semi-automatic 10-shot air pistol is unique with revolver styling and finger-molded grip design, perfect for action shooting and proving very popular indeed. Powered by a single 12g Co2 Capsule, ..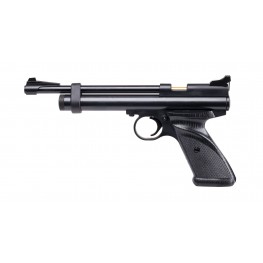 This .22 caliber air pistol features an improved bolt design for easier cocking and loading. The rifled steel barrel provides greater accuracy and CO2 power provided by the 12 gram Powerlet provides 4..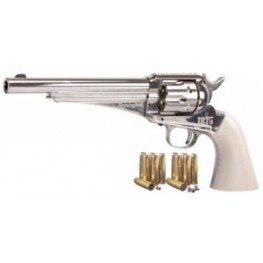 This single action revolver the Remington 1875 Crosman Sheridan features a functional hammer, load gate and extractor to add to the realism of the ever popular single action revolvers sweeping the air..